Dark Underarms: How To Get Rid Of Dark Underarms Fast & Naturally
Dark underarms can be embarrassing for anyone who loves to go wear sleeveless tops. Repeated shaving, waxing and infections can make your underarm skin look darker as the external layer of skin roughens and the natural texture gets lost.
In certain conditions, an individual must take preventive measures and try to halt the darkening process immediately.
Once the process is ceased, remedies and treatment methods should be adopted carefully to handle the sensitive skin and lighten dark underarms to their natural color.
Our previous article, how to whiten underarms had some really good responses from our readers. in this article, we are going to cover more ways to whiten your underarms naturally and help you get rid of that dark underarms for good.
Contents:
Reasons behind darkening of the armpits: an overview
Before you explore the natural remedies for treating dark armpits, it's important to learn about the causes and take action accordingly.
Armpits are always kept undercover even if you're wearing a sleeveless dress. The arm covers the skin and the continuously high level of moisture is the basic reason why the skin color here is a bit darker than any other exposed parts of our body. But this contrast is negligible unless the skin gets more darkened.
Genetics – Dark underarms are primarily associated with the genetic profile of an individual. In such cases, it's difficult to improve the condition and the cause cannot be explained specifically.
Removing the hair in the armpit is another reason of darkening. Many branded deodorants contain irritant chemicals that directly affect the epidermis of your skin and lead to darker underarms.
The skin in our underarms is very sensitive and can easily catch infections due to certain chemical products in the deodorants and body sprays. These can also cause blisters and lead to dark, unhealthy underarms.
Pregnancy – Many times, pregnant women suffer from darkening of skin in different parts of their body. their armpits are the most affected parts. During pregnancy, a mother undergoes lot of hormonal changes that directly influences melanin production.
Melanin is the dark pigment responsible for darkening of skin in humans. In any case if the production of melanin increases, armpits may turn darker badly.
Hygiene – is a very important factor responsible for pigmentation, infection or any abnormal behavior of the external layer of skin. Poor hygiene can be a major cause of dark underarms for many people around the world.
How to Get Rid Of Dark Underarms Naturally
Here you'll explore 7 simple ways that can eventually lighten dark underarms without any side effect. These remedies are natural, safe and can be done at home.
The ingredients are mostly stored at home; if not, they are available in most grocery stores at affordable prices.
Let's discover some powerful natural remedies to get rid of dark underarms:
#1 Use Lemon extracts to regain the natural shine
Lemon extracts have number of skin-friendly ingredients that effectively helps the skin to retain it's natural color and glow. The acidic pH of the juice helps the epidermal layer to remove the dead cells automatically.
Removal of the dead, unhealthy cells initiates the cell division in the external skin layer and the color of the newly grown skin is lighter and more natural.
The skin may irritate once you have applied the lemon extract, but the irritation will not harm the base layers of skin. You can apply a slice of lemon and rub it over the skin.
Once done, just rinse the skin with water and apply moisturizer on the skin to make it softer and smoother.
#2 A slice of potato can help you get rid of dark underarms
Rub the skin of the armpits with a slice of potato regularly and the organic extracts oozing out of a potato slice will efficiently improve the skin color.
Keep the extracts on the skin for about 15 minutes and then wash your armpits with cool water. Potato extract has natural bleaching properties which efficiently lighten dark underarms.
#3 Cucumber juice is a great friend of human skin
Cucumber extract has numerous ingredients and natural biochemical that proves healthy and nutritious for skin. The extract can easily retain the natural glow of your armpit skin.
You should dry the extract after applying it on the armpits and clean them after 10 to 15 minutes. This will bring magical changes to your darkened armpit soon.
#4 Gram flour paste is a great natural remedy, it works like a magic too!
You have to mix gram flour with lemon juice, turmeric and curd and prepare a paste. You have to apply the paste three times a week for 2 months. You have to apply and rub the paste first, and then let it dry for next 20 minutes.
Then, you should rinse the skin with cool water and wash it away.
You should apply the mixture before taking shower. After that, you should apply baking soda on the underarm skin instead of the deodorant and see the magic.
#5 The Sandalwood powder-rose water paste can turn your underarm skin shiner and brighter
Sandalwood powder is known as a universal skin care product around the world. This powder can brighten the skin color instantly after applying on the skin.
Preparing a paste of sandalwood powder mixed with rose water can help you reestablish the shine and glow of your skin underarms.
don't know where to get rose water? here's a video on how to make rosewater at home (opens in a lightbox)
The natural shine will get a synced color contrast between your armpit and other exposed parts of your body especially when you're going sleeveless on the beaches in summer.
#6 Honey-pastes with sugar and lemon juice mixture
You can prepare another powerful natural ointment for brightening your skin. You have to mix honey, sugar and lemon juice altogether.
Once you have mixed the ingredients well, heat the mixture and create a gel-like paste.
Apply the paste five times a week for 2 months. This will effectively lighten the color of your armpit skin.
#7 Create your own essential oil mixture to get rid of dark underarms at home: a secret recipe
To prepare an essential oil mixture, you will need:
mandarin oil (1/2 teaspoon)
lemon oil (1/2 teaspoon)
galbanum oil (1/2 teaspoon)
rose otto oil (1/2 teaspoon)
bergamot oil  (1/2 teaspoon)
carrot seed oil  (1/4 teaspoon)
litsea cubeba  (1/4 teaspoon)
3/4 cup of coconut oil
a can where you can store the mixture
refrigerator
Mix all these essential oils together and then add 3/4 cup of coconut oil into the mixture. Preserve the mixture in a can and store it in the refrigerator for 90 days max. You have to shake the mixture properly every time you apply on the skin.
Apply the mixture twice a day (morning and evening) for three months and see the magic.
Extra Tips & Warnings
There are numerous other methods; some involve using chemical lotions and topical ointments.
Some people also prefer using bleaches to rip of the dark skin and get the natural color back faster. But these chemical methods are not suitable for the sensitive skin of the armpits.
Dermatologists recommend using the natural ingredients to cure dark underarms.
You should be very careful about allergic symptoms and contact a physician immediately if necessary.
Update 10/21/2013: We found a good video on YouTube that pretty much covers the method we mentioned above. Check it out:
PalimaDaily Recommends Skin Whitening Forever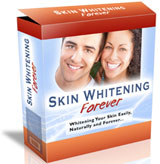 Skin Whitening Forever™ is a best-selling skin whitening program authored by Eden Diaz.
it is perfectly suited to treat Uneven pigmentation such as Melasma, Chloasma, Solar Lentigenes, Freckles, Age Spots, Acne Marks, Dark Underarms and other Hyperpigmentation problems. It can also be used as a general skin whitener as well - for the colored individuals that want to look "Whiter".
The Ultimate Guide for Natural and beautiful looking skin. It's that simple. Get Skin Whitening Forever Today!
Speak Your Mind