How to Whiten Skin Naturally (Simple And Easy Ways)
Learn how to whiten skin naturally by following one or more of the tips below.
All the recommendations use natural substances that are commonly found in one's kitchen. Therefore, they will not cause chemical burns or blisters on the skin like commercial agents can.
How To Whiten Skin Naturally
Overexposure to the sun can have several detrimental effects. Sunburn, sunspots, and discoloration are a few of many different problems that can pop up from not properly protecting your skin from the sun.
Other things such as scars can cause strange pigmentation. To remove such problems, many people seek out skin whitening techniques.
In this article, you will discover the best methods you can use to whiten your skin naturally.
1. Wear Sunscreen
While we do not usually recommend creams because they are too expensive (and because natural methods work way better) Sunscreens is one cream that we recommend you get.
Sunscreens (also known as sunblock, sun tan lotion, sun screen, sunburn cream or block out) Protects our skin from the sun, Prevents skin darkening and many other skin diseases that we can get by being exposed to the sun such as skin cancer.
Be sure to wear sun screen whenever you go out. even if it is for only five minutes. Otherwise, even when you do return your skin to a more natural color, it will only darken again.
2. Stay Away From The Sun As Much as Possible
This is pretty common sense. If you really want to get lighter skin, you should stay away from the sun as much as you can. Exposure to the sun causes the melanin on our body to build up and that is the main reason why our skin darkens.
if you can't stay away from the sun, be sure to follow method 1 and wear a sun screen or use an umbrella. The best umbrellas to buy are the ones that are UV protective. (UV protective Umbrellas)
3. Tomato Juice And Lime
A mixture of tomato juice and lime can help reduce the appearance of dark patches, caused by frequent sun exposure. Not only does this mixture whiten, but also gives the skin a more glowing appearance, if left on for several minutes and rinsed off every day.
This is a solution that will cost very little and certainly much less than a commercial preparation. Lemon juice can work just as well as lime. It does cause some mild stinging though, so it will take some getting used to.
Below is a Video I found online That Shows You Easily how to do this:

4. Aloe Vera Gel
Another solution that many people do not think of is aloe. While many people keep aloe vera gel handy for burns and skin irritations, it can also be used twice daily to help reduce skin inflammation and rough patches, while also making the skin look much lighter.
Aloe is also very soothing to the skin, so you can use it with some confidence that it will not cause irritation.
5. Sugar Scrub
Facial scrubs can also lighten skin, by exfoliating dead cells and making skin look newer and brighter. You can make a sugar scrub with white sugar and a natural moisturizer like milk or honey.
This type of scrub is left on for several minutes and rinsed off thoroughly. Not only will the skin be lighter and brighter, it should also be softer as well.
6. Papaya
You can take ripen papaya fruits and blend/mash them into uniform, thick paste. Once done, you can apply the paste on your face. You have to put on the facemask for about 15 to 20 minutes.
After that, you have to clean your face with lukewarm water. You can also add honey to the paste and make it look and feel moist and sticky.
Note: We had prepared an in-depth guide on how to whiten skin with papaya. (visit link to see our article on papaya)
Other remedies include combinations which include potatoes, cucumbers and orange peels. There are many different remedies for lighter skin. You simply need to try a few recipes to see which works best for you.
They cost very little so you can stay within your budget and have the light, glowing skin that makes you look younger.
We will be constanly updating this page. if you have suggestions on how we can improve this article, contact us or follow us on facebook to get updates everytime we update this page.
PalimaDaily Recommends Skin Whitening Forever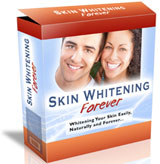 Skin Whitening Forever™ is a best-selling skin whitening program authored by Eden Diaz.
it is perfectly suited to treat Uneven pigmentation such as Melasma, Chloasma, Solar Lentigenes, Freckles, Age Spots, Acne Marks, Dark Underarms and other Hyperpigmentation problems. It can also be used as a general skin whitener as well - for the colored individuals that want to look "Whiter".
The Ultimate Guide for Natural and beautiful looking skin. It's that simple. Get Skin Whitening Forever Today!
Speak Your Mind